Welcome to About Us!! We're excited you're here...let's get right to business!
Greyscale Partners is an experienced team of consultants who will demonstrate your brand's value and standards. We guide established and emerging, legal California based cannabis companies that need to connect with distributors and dispensaries. Unlike other management consulting companies, we focus exclusively on the cannabis industry, speak the language, and drive real relationships with the people that matter.  Our partners possess unparalleled insights and expertise across a range of industries, and strive to provide business solutions that will inspire growth in your organizations from profits to people.
Grey areas are our specialty, let us handle yours so you don't have to.
Greyscale Partners began as a "someday". We knew that "someday" we wanted to own a company that could provide an amazing life-work balance for not only us but also our team. And what better way to impact as many people as we can, than to help other business owners and their teams succeed so they too have a life-work balance that rivals no other. We wanted to work with other hard working, creative people that enjoy life. Oh, and don't forget we wanted a career that would promote creativity and innovation. Sounds simple…right?  
We began brainstorming. What have we learned in our combined careers that could benefit others and make their lives simpler? How could we accomplish this? Where is the best place for our home base? All of these things went into the decision to sell our home, pack up everything we own and move back to Southern California.
Our goal is to take the work out of managing the grey areas of your business, which allow you to focus on your customers and live a colorful life.
Thanks for stopping by!
Our Team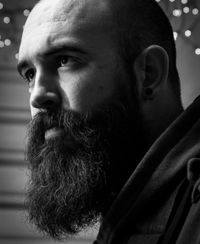 Eli Becken
Partner 
Eli Becken leads Greyscale Partners in managing the grey, by providing clients with superior leadership during critical transition phases, including hiring professional staff, risk mitigation, staff retention, core personnel strategies and payroll processing. Most recently, Eli was operations manager where he set the strategic training direction for 90 + employees. Eli was brought into this role as a consultant to facilitate and manage the training and on-boarding of 20 new hires. He was quickly offered a full time role with the organization. He created the Training Department "from the ground up" leading functions such as budgeting, staffing, needs assessment, curriculum design and planning. With 21 years experience in customer relationship management, including 8 years running multi-channel customer care and sales operations in the retail/restaurant services industry. His outstanding strengths include leadership, communication, facilitation and influencing.
760.641.7113 Cell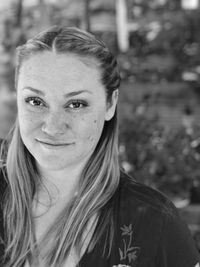 Amy Becken
Partner
Amy Becken leads Greyscale Partners in managing the grey, as a loyal team player who models integrity and perseverance, Amy possesses over two decades' worth of experience working on both large and small teams, including at a Forbes America's Best Employers Top 20 company. As a longtime leader in the retail space, she successfully managed teams and coached them to maximize their potential by utilizing a blend of positive coaching and hands-on training. With a passion for building high-performing teams, Amy's also an excellent communicator known for building strong customer and employee relationships, while inspiring folks to think outside the box. Creative marketing and merchandising pro, consistently increases average sales by optimizing the intersection of displays and shelf space. She is an avid reader, who wants to see the world and loves her family and fur babies equally.
760-641-4526 Cell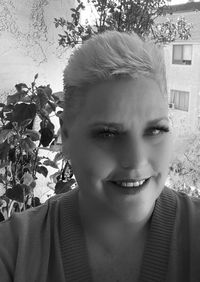 Kelley Owen
AKA Mamma Bear
Partner
Kelley Owen leads Greyscale Partners in managing the grey, as a team player who delivers exceptional executive leadership and integrity. Kelley brings over 30 years of accounting, executive management, HR, recruitment and customer service management. She's managed corporations with 20-800 employees in the aerospace, garment, textile and cannabis industry. Kelley's leadership, outside the box thinking, relationship building, honesty and integrity have earned her high levels of success in all of her endeavors. Her former employees and vendors nicknamed her Mama Bear because of her fiercely loyal, protective nature to all those around her. Kelley has also been a competitive Hawaiian Hula dancer for 15 years and is an avid world traveler.
310-906-6370 Cell